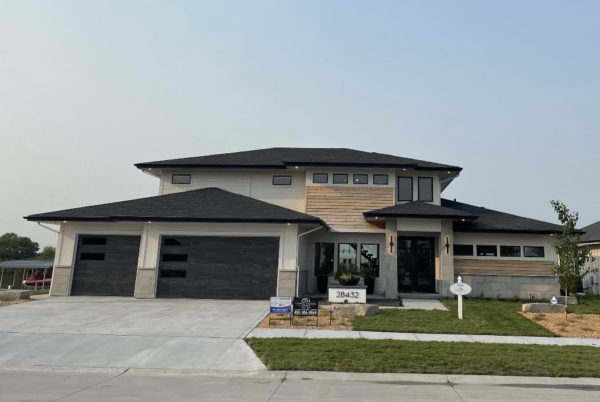 Street of Dreams Model – SOLD
Our Street of Dreams home located at 28432 Laurel Circle is fully furnished and available for $1,325,000.  This price includes furnishings and decorations as seen in the home.  Move in ready!  Tour by appointment only through September 26th or visit the Street of Dreams event.
Under Construction, home for sale
This Modern Farmhouse version of our 1.5 Story 2,923 SF James Loft plan is under construction.  Buy it now and you can customize it any way you want.  Selections still to be made.  This is on Flatwater Lake at 28542 Jessie Circle in Valley.  Price point still to be determined.